Vishakha : Inspector
Shikha : Yes, Vishakha Ji
Vishakha :  I think there is no need of any arrest. I hope after your interrogation he might have admitted the mistake .
Shikha smiled and looked Ajith
Ajith : Of course.
Shikha : Actually he beated the local thiefs only who were chain snatchers of the street. Already so many ladies have complainted and as Ajith has beated and kept them in a store room our team's officers will be arresting them . He made our job easy.
Vishakha : What you beated chain snatchers , only !!!
Ajith : Yes, and sorry about that bike ride. I usually do it at any ground where people will be less. I shouldn't have forgot this is a school ground and I am not supposed to do it. I am sorry
Vishakha : It's okay. Actually without clarifying things properly in hurry I called the police. I troubled you all lot, I am sorry . Neha beti please now don't cry . Sorry
Neha : Now police didi won't take my dad naa
Ajith : Nahi princess. These guys can't catch me. Your dad will be always with you.
Vishakha : I am sorry Mr. Ajith . But actually whenever we contacted you , you never came and the impression was like that only. You should try to come school when parents meeting is conducted. If you are busy then you should send your wife.
Ajith and Neha became silent .
Shikha : Vishakha Ji , he is a widower .
Vishakha : I am so sorry . Ajith…..Neha….
Ajith : It's okay
They both walks and sits in the corner bench. Vishakha looks them sadly.
Shikha : Now we need to leave.
Vishkaha nodded her head .She came near Ajith with the report cards of Neha .
Vishakha : See your daughter has gained good marks in the tests. She has improved a lot, she is doing so well in studies.
Ajith simply looked the report card .
Ajith : Where I need to sign ?
Vishakha : It's here
Ajith signed silently at the guardian column
Neha : Dad, I feels thirsty
Vishakha : Chaliye naa, we three can have juice at the canteen. Every students parents came and left , you are the last one .
Ajith : I will try to be in time next time, Vishakha Ji .
The trio sat in canteen. Vishakha , Ajith and Neha started having juice and they ate some snacks. Vishaka was feeding Neha. Neha smiled innocently.
Vishakha : Neha dekho dekho and smile ….We are going to have selfie
Seeing them togetherAjith recalled his memories with his wife.
Flash back
Ajith ; Rajjo, see something has stucked at my eyes, I am not able to open my eyes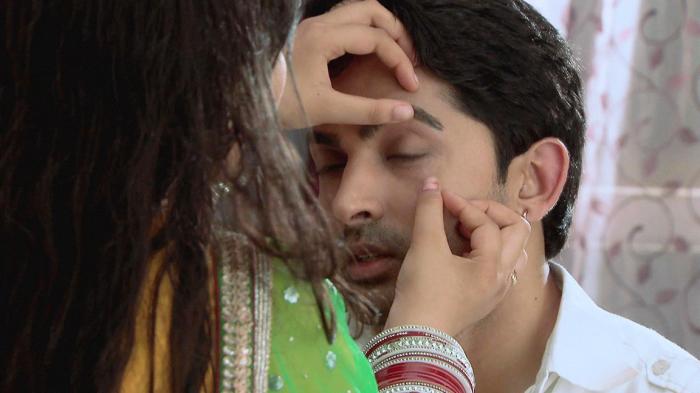 Rajjo :Let me see
Rajjo started blowing at Ajith's eyes , suddenly Ajith pushed her towards him and both of them fell on each other's body .They both had an intesne eyelock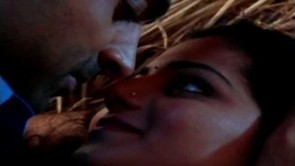 Rajjo : So your eyes have now not any problem,Ajitabh !!! All was your excuse to make me close with you.
Ajith : What to do ? Apni biwi ko manane ke liye yeh filmy tricks kabhi-kabhi use karne padte hein
Rajjo : Ajitabh!!
Ajith : You call me Ajith , I likes that very much, you only put that nick name to me .
Rajjo : So Ajith, I have work. I have no time for romance
Ajith : Is it ?
Suddenly Ajith held her very much close
Ajith : But mere paas toh time hi time hein
Rajjo : You are so crazy in romance
Ajith : I am crazy about you , my love …..Can we go for an outing ? Don't refuse it, please…
Rajjo ; How can I say No to my Sweet Hubby ?
They both went for outing and spend some quality time together
Rajjo : Ajith, what about having a baby ? It's been two years we got married, and I guess now we need to think about it.
Ajith : Of course, do you want twins or triplets!! I am ready .
Rajjo : You naughty !!
Ajith : I just want a baby like you , it should be a girl. Like you she should be also bubbly with cute cheeks and moreover she should also have a good heart like you.
Rajjo : And what if a boy baby arrives who will be a rough and tough police like you ?
Ajith : If boy will arrive , we will always have fight . I just want girl baby.
Rajjo : But if god gives boy baby then
Ajith : Okay, I will adjust with him. But I will be the one and only hero for you. I don't want you should call any one else as Hero.
Rajjo :So my hubby is jealous of baby boy
Ajith : May be, but Rajjo you should call only me as hero.
Rajjo : Okay baaba. Whatever god gives we should love him or her , because baby is the symbol of our love.
Ajith ; That's true Rajjo. How beautiful when we became parents and our baby calls us Mumma- Dad
Dad!!! Dad!!!
Ajith quickly came back from his memories as Neha called him dad
Neha ; Dad, aap ro rahe ho ? Mumma don't likes when you cries, please dad don't cry
Neha came close with him and wiped his tears. Ajith looked Neha emotionally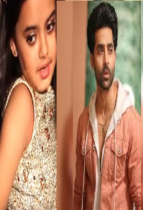 Ajith : Chal beta, aaj toh party karenge, Aapko best marks mili hein naa ?
Neha : Woh Vish mam kee wajah se hein. Vish mam makes me to understand lessons well.
Vishakha ; Neha why you calls me Vish mam ?
Neha : Because your name is so long and I am so small. It won't comes easily at my tongue.
Vishakha : So sweet
Ajith looked Vishakha , she too looked him
Ajith : Thanks for making Neha to understand everything easily.
Vishakha : She is talented and she has the ability to understand things. I am sure one day she will be the topper
Ajith : It's good to hear such blessings for my child from dedicated teachers like you, Vishakha Ji. We need to leave, bye
Vishakha : Bye, and Mr. Ajith, please try to find more time for spending with your daughter .
Ajith : Sure.
They both leaves from there.
As soon as they reached home Ajith got an important phone call.
Ajith : Neha baby I need to go , Don't open the door until I comes. Is that clear ? Be a good girl, change your clothes and do home work.
Neha nodded her head with a smile
Ajith rushed in his bike from there . Time was going and it was around 9 pm. Neha started feeling fear as till now her dad hasn't did any phone call and she didn't get any news . She started crying loudly in fear
Suddenly some one knocked the door
"Hello is there any one, Neha Neha…it's me Vish mam. "
Neha quickly opened the door and hugged her tightly
Vishakha : Neha, what happened beta ?
Neha : Dad hasn't arrived yet. He said he will come back after work
Vishakha : He might be busy. Neha is a brave girl naa, brave girls don't feel fear. Smile….come  on …smile
Vishakha cupped her face and wiped her tears. Neha looked her and smiled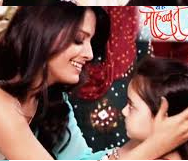 Vishakha ; Good girl. Neha when your dad comes give him his wallet. He missed it in school canteen.
Neha : Okay. Can you please call my dad ? I am trying his number from this land line , but he is not picking the phone.
Vishakha : Is it ? Let me try
AN : I am very busy with some work, so won't be regular in TU. I will try to write when I will be free. Will read FFs once I finds time. Sorry for the inconvenience.